According to the Family Resources Survey, there are over 14 million disabled people in the United Kingdom (U.K).
That means disabled people now make up 22% of the UK population – more than one in five.
The United Kingdom (UK) ensures barrier-free access, and fair treatment, and promotes a fair and more equal society through the Equality Act 2010, ISO 30071-1, and the Public Sector Bodies (Websites and Mobile Applications) (No. 2) Accessibility Regulations 2018.
Together, these acts and standard prohibits discrimination against persons with disabilities and ensures these people have the same rights and opportunities to Information and Communications Technology (ICT) as everyone else.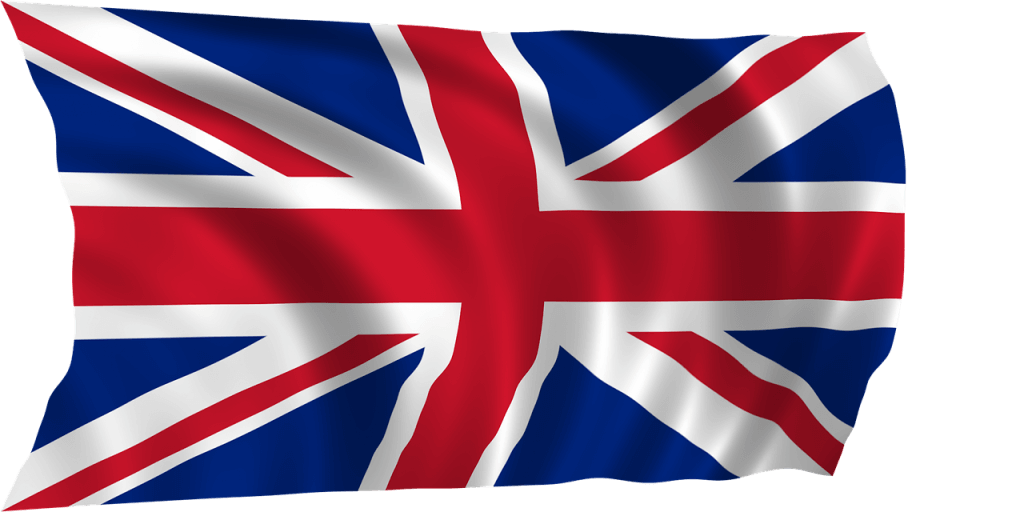 1
The Equality Act (EQA) of 2010
The Equality Act (EQA) is a UK non-discrimination law that came into force on 1 October 2010. The Act provides a legal framework to promote an equal society by protecting against discrimination or victimization by employers, by public and private organizations providing goods and services, health and education providers, housing agencies, and transport services. Established by the Equality and Human Rights Commission (EHRC), the Equality Act of 2010 harmonized several discrimination laws in the UK such as the Disability Discrimination Act of 1995, Race Relations Act of 1976, Employment Equality (Religion or Belief) Regulations 2003, and Equal Pay Act 1970, among others. EQA seeks to advance equality of opportunity in England, Scotland, and Wales based on the following characteristics:
disability, 

race, 

religion or belief, 

age, 

marriage, 

sex, 

pregnancy and maternity, 

sexual orientation, and 

gender reassignment.
The Act classifies disability as being either physically or mentally impaired such that it has a substantial and long-term negative impact on the individual's ability to perform normal daily functions. It covers persons with visual, motor, hearing, cognitive, or learning impairments.
Similar to Title III of the Americans with Disabilities Act (ADA), EQA clearly includes online services in its scope since websites include services to the public. Part 2, Chapter 2: Prohibited Conduct (Section 20) of the Equality Act mandates all organizations (including online services) to make reasonable adjustments for disabled persons. It specifies organizations 
take reasonable steps to ensure equal experience and avoid the disadvantage for persons with disabilities in their practice,

take reasonable steps to avoid the disadvantage for persons with disabilities against persons who are not disabled by fixing physical features that could cause such,

take reasonable steps to provide an auxiliary aid if, without it, persons with disabilities would be at a disadvantage in comparison with persons who are not disabled.
Section 20 requirements clearly indicate that organizations should take reasonable steps to ensure information such as web content is presented to users with disabilities in an accessible format.
Part 3, Services and Public Functions (Section 29) of the Equality Act prohibits service providers to the public from discriminating against persons requiring the service by not providing or offering the person with the service. It also mandates the service provider in relation to the provision of the service, must not harass.
Although the UK's Equality Act of 2010 addresses issues of accessibility and details virtually all aspects of discrimination and its proscriptions, it does not explicitly address insufficient accessibility to web resources.
To reiterate the inclusion of websites in the "provisions of services" in the EQA, The U.K. Equality and Human Rights Commission published a statutory Code of Practice for "Services, public functions, and associations" under the Equality Act. According to the code, websites constitute a service since they can be used to provide access to services and goods or deliver information. Hence, service providers must make reasonable adjustments to ensure persons with disabilities can access the service/website. The Code, however, in considering what constitutes a reasonable adjustment puts into consideration the service provider's financial resources, expended resources on making adjustments, and the extent of disruption further adjustments would cause the service provider.
Hence, the UK organization's need to make its websites and web content accessible became clear with the publication of the British Standard (BS 8878) by the British Standards Institute in 2010. The standard (supersedes PAS 78:2006) provides a practical standard for the design or procurement of accessible online goods and services (websites, applications, etc) but lists no technical specifications. BS 8878 standard enables organizations to embed inclusion and accessibility responsibility across their procedures, and follow a user-centered process in making decisions during a web product's lifecycle.
In summary, the Equality Act requirements, through BS 8878, would require both UK public and private-sector websites to be made accessible but provide no technical requirements a site should conform to, only a strong recommendation to use WCAG 2.0 AA requirements.
2
The Public Sector Bodies (Websites and Mobile Applications) (No. 2) Accessibility Regulations 2018
Building on existing obligations to provide reasonable adjustments to people with a disability under the Equality Act 2010, the Public Sector Bodies (Websites and Mobile Applications) (No. 2) Accessibility Regulations became a law in the UK on 23 September 2018. The additional regulation requires public sector websites (including intranet and extranet websites) and mobile applications to achieve certain accessibility standards by making them perceivable, operable, understandable, and robust. The accessibility regulation will have the government monitor affected websites such as all public organizations, those with a legal personality, publicly-funded organizations, and organizations subject to management supervision by bodies governed by public law.
Deadlines
Public sector websites published on or after 23 September 2018 must be compliant by 23 September 2019.

Websites published before 23 September 2018 must be compliant by 23 September 2020.

Public sector bodies must ensure their apps are compliant by 23 June 2021.

Public sector bodies must provide an

accessibility statement

in accordance with the model accessibility statement (accessibility statement adopted by the European Commission) and regularly review the statement. 
The accessibility statement must be published on the website and mobile application in an accessible format and must include an explanation of inaccessible parts, accessible alternatives provided, a contact form for reporting and requesting information, and a link to the enforcement procedure.
To make web content accessible, public sector bodies are to meet the international standard also adopted by the European Commission. The EU Web Accessibility Directive [Directive (EU) 2016/2102}, popularly known as EN 301 549 demands the use of the Web Content Accessibility Guidelines (WCAG 2.1 AA), and to publish an accessibility statement, explaining the website or app's level of accessibility. Hence, public sector websites or mobile apps may be breaking the law if they do not meet accessibility requirements except an exempted few such as public sector broadcasters and their subsidiaries, and charities that are not financed by public funding. 
The regulation also partially exempts organizations if the impact of fully meeting the requirements would be too much for an organization to reasonably cope with, and primary and secondary schools or nurseries but they would need to make vital content accessible to the public and publish an accessibility statement on their website.
Monitoring of public sector bodies' compliance will be done by The Government Digital Service (GDS) on behalf of the Minister for the Cabinet Office by examining public sector websites every year and report to the European Commission on the outcome of the monitoring by 23rd December 2021, and every three years thereafter. Enforcement of the requirement to make public sector websites and mobile apps accessible is carried out by The Equality and Human Rights Commission (EHRC) in England, Scotland, and Wales. Failure to make reasonable adjustments and provide information in accessible formats will be in breach of the Equality Act 2010 and this could result in unlawful act notices and court action.
3
ISO 30071-1 Digital Accessibility Standard
Inspired by the British Standard BS 8878, ISO 30071-1 international process-oriented standard was released to be the Code of Practice for creating accessible ICT products and services on 28th May 2019. The standard supersedes BS 8878 and represents guidance on how organizations can embed accessibility considerations into their processes to impact digital inclusion and accessibility. The standard provides guidance on how organizations can embed accessibility into their software development lifecycle process, and into key organizational and technical policies such as procurement, assessment of accessibility risk, etc.
While BS 8878 listed no technical specifications and serve as guides for non-technical website owners for the whole process of commissioning (creating or procuring) websites and mobile applications, WCAG 2.1 AA guideline focus on the technical, design, or testing elements of accessibility, ISO 30071-1 help the creation of information and communications technology i.e, digital products such as websites, mobile apps, games consoles, software in ATMs, VR/AR apps, smart speaker apps, kiosk apps, and Electronic Point of Sales systems.
4
WCAG 2.0/2.1 AA Compliance
Equality Act 2010 covers the accessibility of all UK websites and promotes a fair and more equal society. The act has somewhat given a nudge to WCAG 2.1 level AA. The public sector websites, however, through the Public Sector Bodies (Websites and Mobile Applications) (No. 2) Accessibility Regulations 2018 are mandated to meet the standard and publish an accessibility statement as regards their level of compliance. Websites published before 23 September 2018 must be compliant by 23 September 2020 while new, existing, or outsourced mobile applications must comply by 23 June 2021.
The key to providing equal access to users with disabilities, staying compliant, and avoiding legal action is to follow the WCAG 2.0/2.1 Level AA conformance requirement in making your site accessible. Perform tests using automated accessibility testing tools and perform usability testing through disabled users to understand barriers. It is equally important to keep testing after removing accessibility barriers on the site and provide an accessibility statement as a mechanism to inform your visitors of your level of compliance.
Looking for web accessibility solutions and how to make your web content compliant? Visit our web accessibility solutions reviews page to find the ideal solution for your organization. Don't operate in the UK? check our repository of international web accessibility laws to know which law applies.