It's safe to say that web accessibility regulations initiated a lot of changes in the way web authors produce content.
The appearance of the Americans with Disabilities Act (ADA) on the horizon, quickly brought a lot of companies into the Web accessibility compliance software market.
These markets offer various tools and services to keep up with rules and regulations around Web Content Accessibility Guidelines (WCAG) and ADA.
Is your website built on Drupal? Also NASA's! Check popular Drupal accessibility modules
The software range on its own, includes several different software types, including plugins, widgets, auditing software, hybrid compliance solutions, and more.
Carrying out in-depth research and deciding your priorities, is highly recommended before choosing the ADA or WCAG compliance solution for your needs.
This article describes the top 7 ADA and WCAG compliance plugins on WordPress.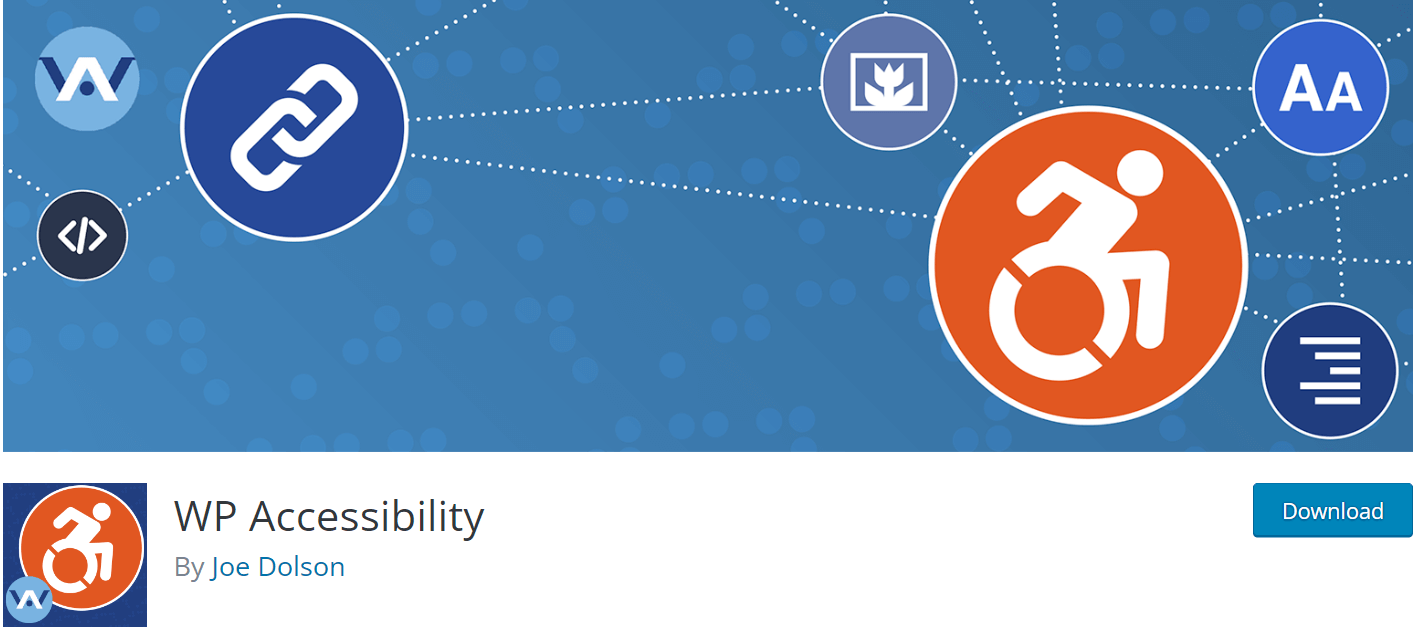 Created by Joe Dolson, this plugin optimizes website elements (both theme-specific, and WP elements) for accessibility. It's a free plugin and it fixes the commonest accessibility issues like alt tags, keyboard focus, and color contrast.
However, the creator clearly states in the description of the plugin that "WP Accessibility is not intended to make your site compatible with any accessibility guidelines."
For your convenience, all features of the plugin can be disabled.
Main Features
Add skip links with user-defined targets. (Customizable targets and appearance.)

Add language and text direction attributes to your HTML attribute if missing.

Add an outline to the keyboard focus state for focusable elements.

Add a long description to images. Use the image's "Description" field to add long descriptions.

Identify images without alt attributes in the Media Library

Add labels to standard WordPress form fields (search, comments)

Add post titles to "read more" links.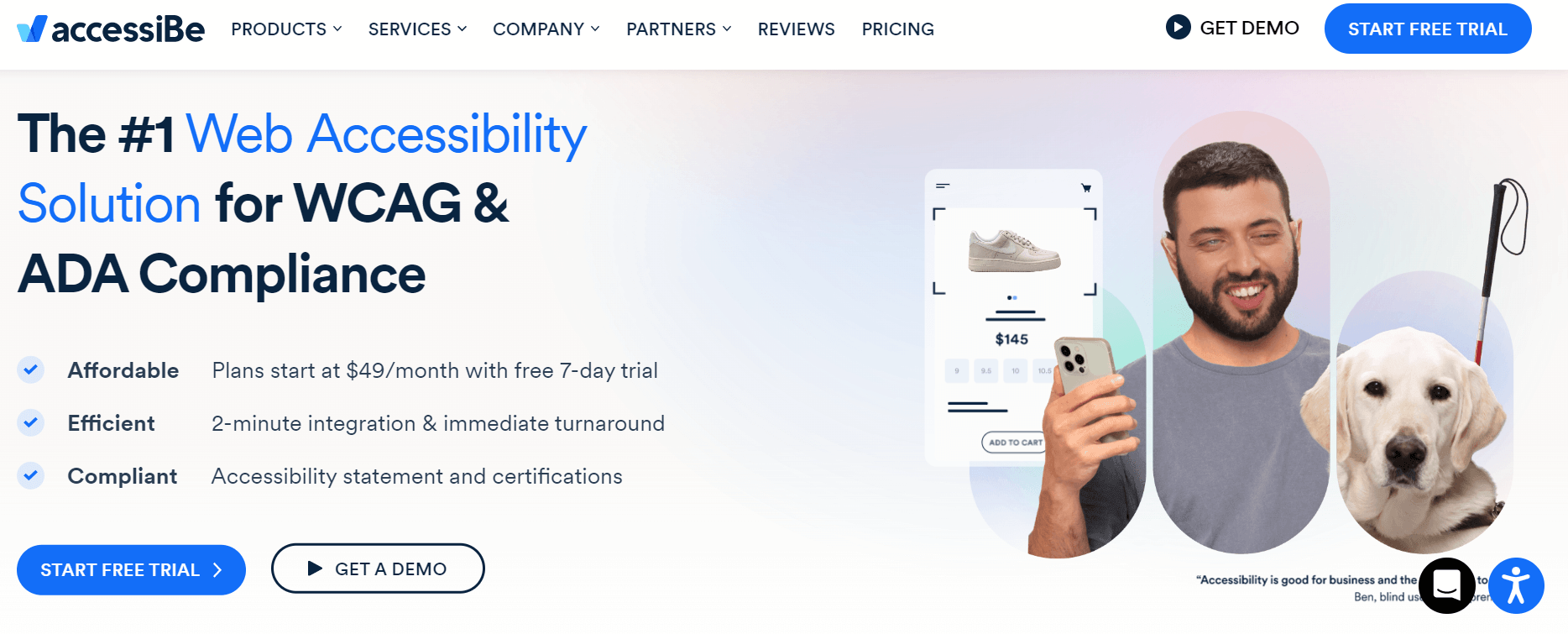 AccessiBe is an AI-powered plugin that enhances accessibility & usability of websites.
The accessiBe plugin for WordPress helps you seamlessly connect to accessiBe AI service without the need to touch any code.
Main Features
Here are some of the elements that accessiBe optimizes. 
Alt Tags

Menus

State Controls

Popups

ARIA Attributes

Dropdowns

Icons & Buttons

Forms

Roles & Landmarks

Skip Links

Forms & Validations

Buttons

The widget includes real-time accessibility scan monitoring for ADA and WCAG 2.1 compliance to identify and fix accessibility violations. FREE first monitor scan included in all plans.
The widget includes 27 accessibility functions and the choice of 32 languages for an optimal and personalized browsing experience.
Main Features
Screen reader adjustment

Keyboard navigation

Numeric navigation

Blink block

Text reader

Voice commands

Color adjustments

Font sizing

Equally AI is a fully automated accessibility plugin that you can easily integrate into websites of all sizes. It leverages the power of AI technology to regularly scan your website accessibility issues  provides expert recommendations to fix them, and help you remain ADA and WCAG 2.1. 
Main features: 
Personalized accessibility interface 

Semantic HTML and ARIA labeling

Enhanced keyboard navigation

Color contrast

Font size

Font orientation

ADA and Section 508 compliance are the main promises of this plugin. With an inbuilt audit and evaluation tool, this plugin regularly scans your website to keep it compliant with the ADA and WCAG 2.1 A-AAA levels.
Pricing for the PRO version starts at $179.99 for a one-time purchase.
Main Features
Scans the entire website: themes, widgets, shortcodes, custom fields, terms, menus, excerpts, archives, iframes, PDF files, CSS files and even linked pages.

Includes many WordPress improvements and time saving features.

Includes a web accessibility widget to enhance the accessibility of the website.

Identifies untagged PDF files.

Integrates with our free HTML Validation plugin to pinpoint HTML validation errors that result in inaccessible web pages.

Includes more than 76 accessibility checks, many that are not available in the free version (the free version currently has 50 checks).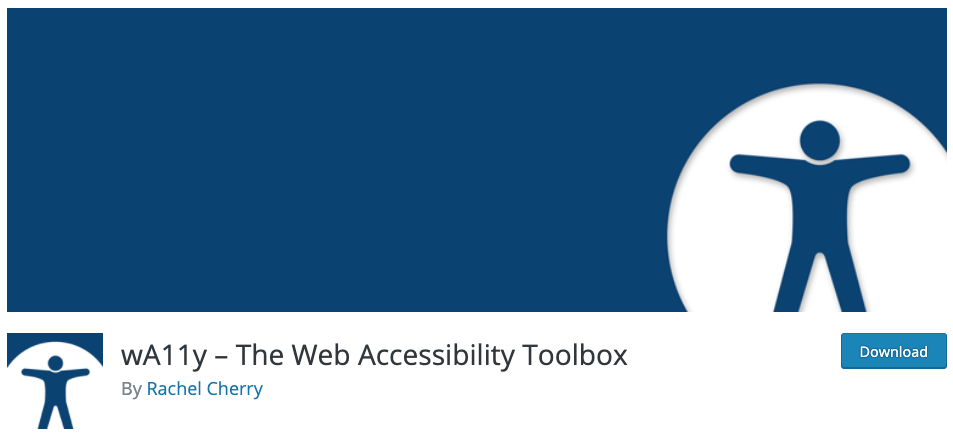 Created by Rachel Cherry, wA11y is a free WordPress accessibility plugin that provides a broad range of accessibility tools for its users. Its major function is for evaluating websites for conformance with WCAG and ADA. The burden of remediating any accessibility issues still rests on the website owner.
It has three major features:
tota11y

is an accessibility visualization toolkit provided by Khan Academy. It's a JavaScript file that inserts a button at the bottom corner of your document and helps visualize how your site performs with assistive technologies.

WAVE

is a free evaluation tool provided by

WebAIM (Web Accessibility In Mind)

. One can use it to evaluate a live website for a wide range of accessibility issues.

It also has filters that provide a way for you to modify a piece of data inside the wA11y plugin.

Learn more about filters

.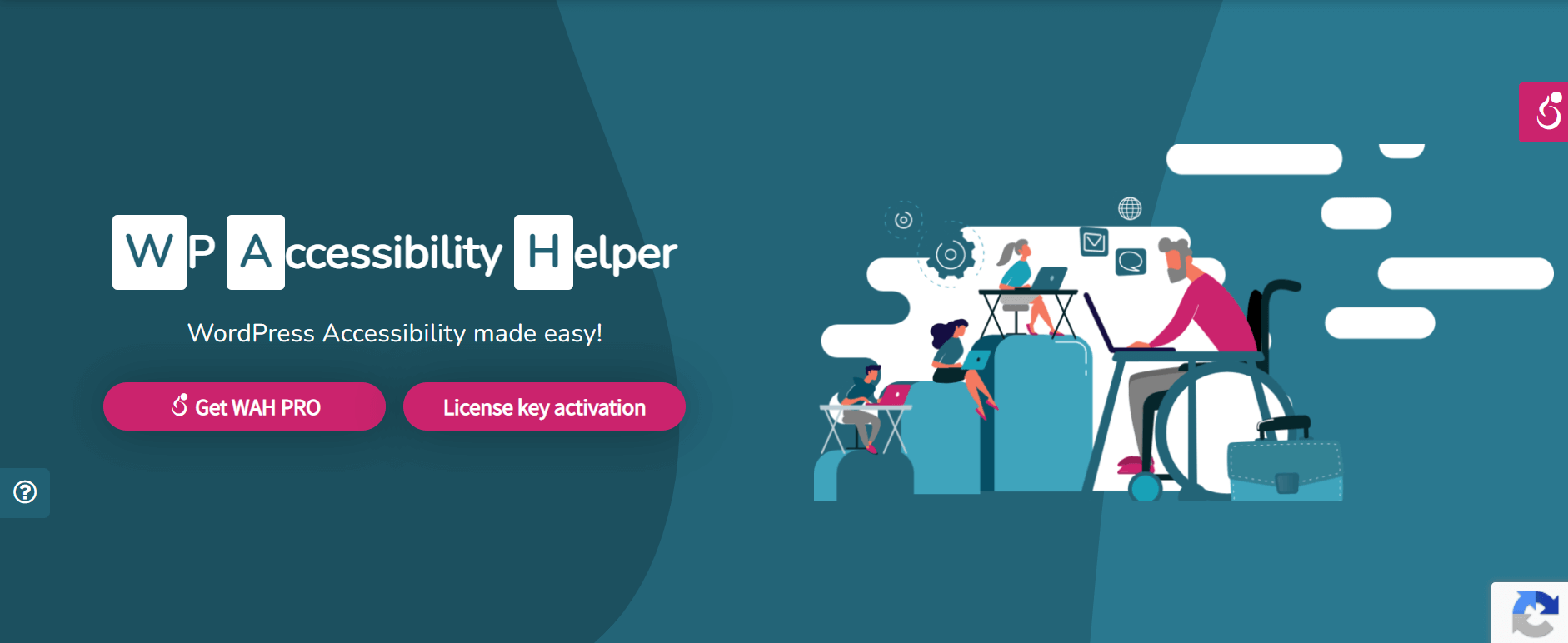 This plugin helps users solve web accessibility problems relating to font size, contrast, ARIA labels, alt text, and much more. Developed by Alex Volkov, it has a plethora of accessibility features.
Main Features
Skip links menu

Reset font size button added ( when script base font resize option selected 

Font resize (REM or ZOOM or SCRIPT)

DOM Scanner – check pages and post for accessibility errors, like: image alt, links role and titles, and much more.

Custom colors for contrast mode

Actions & Filters Hooks was added (please read FAQ section)

Contrast mode (color gamma)

Underline all links

Highlight all links

Attachments control center with the ability add/edit images titles and alt tags

Dark & Light Themes controls

Invert colors & images mode

Remove CSS Animations option
Most WordPress themes are designed to be accessible, making it one of the best site builders for creating accessible websites. 
However, plugins such as the ones outlined above take you a step further, ensuring that your product allows everyone equal access and usability.